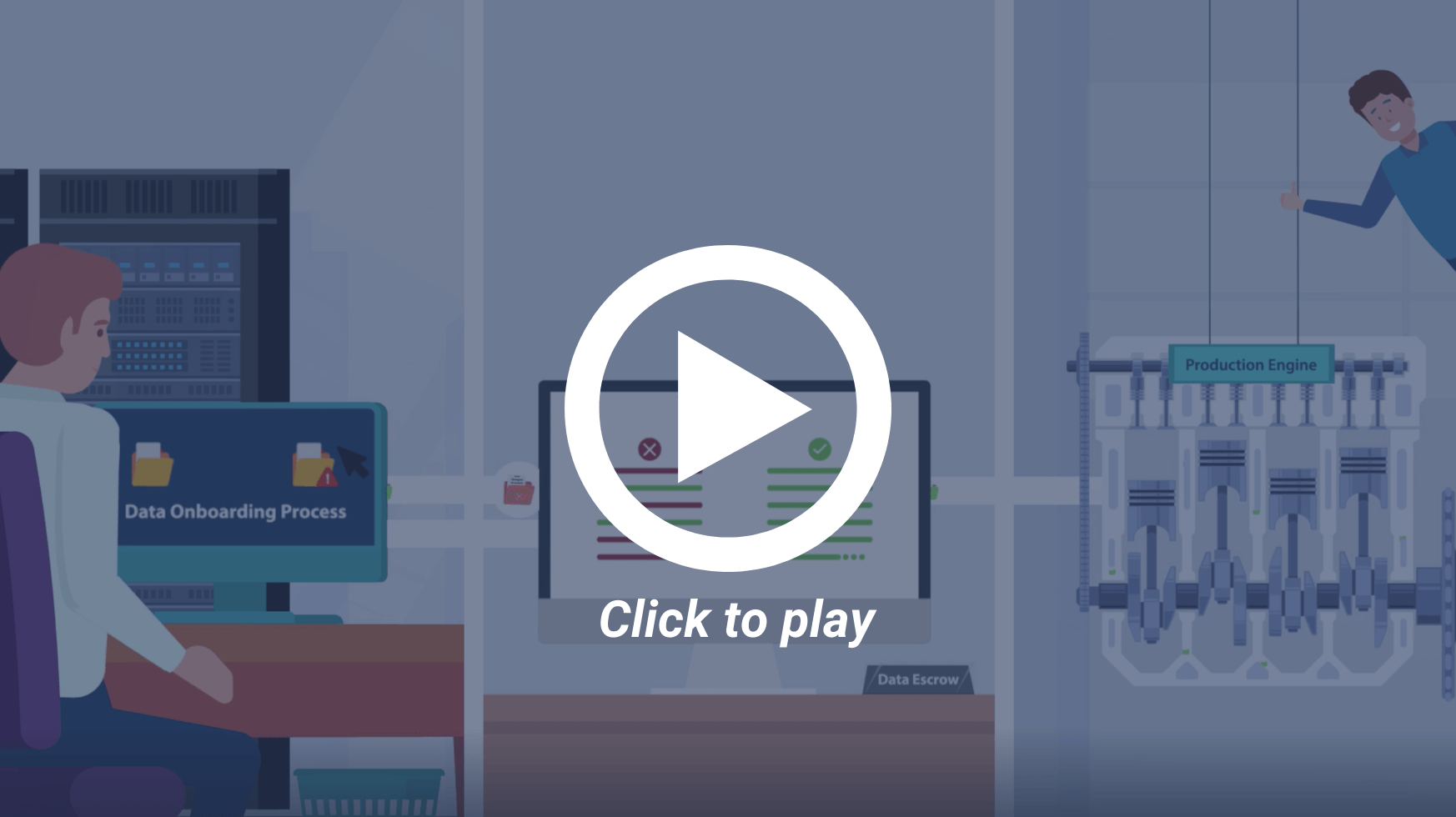 The ultimate solution for any technical or non-technical professional onboarding, migrating, or importing large data files with millions of rows which require specific formatting or content.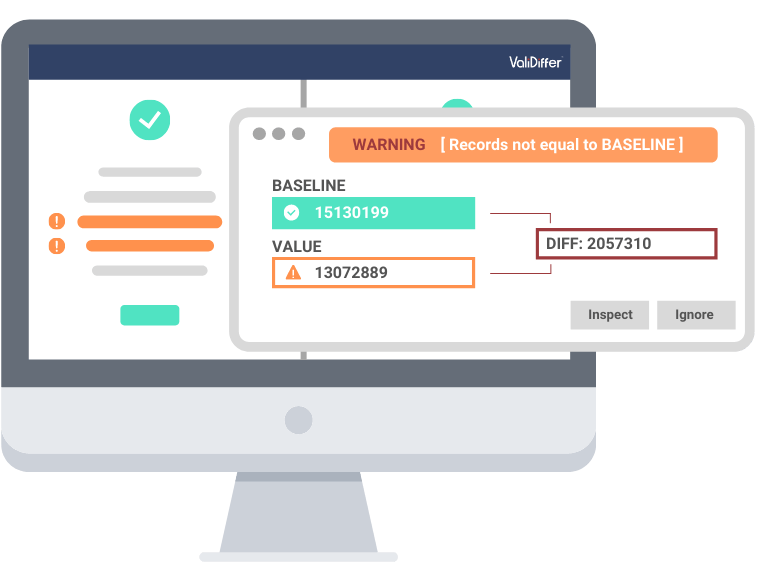 DATA DIFFERENCING
ValiDiffer's enhanced data differencing features analyze the entire data set, not just the headers, and produce comprehensive analysis reports outlining any data discrepancies and variation within your files.
DATA VALIDATION
ValiDiffer™ specializes in data validation. Its A.I. driven validation features help you ensure imported data is correctly formatted, properly standardized, and ready for action.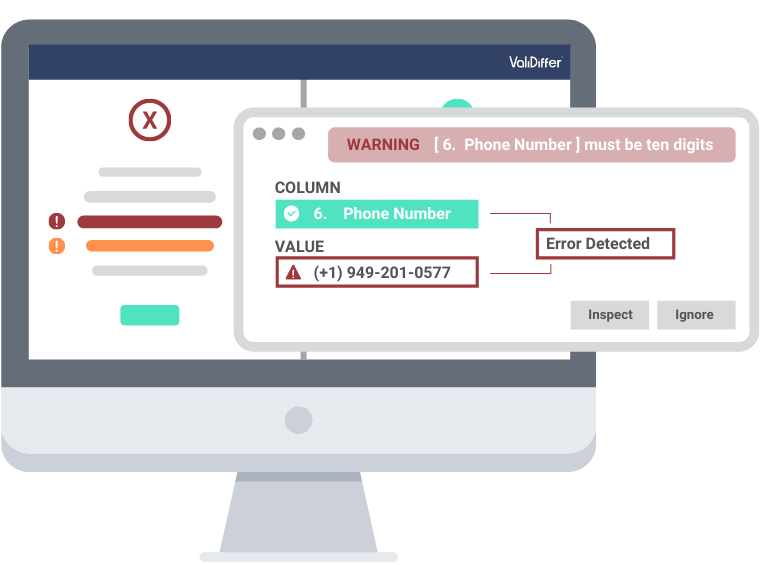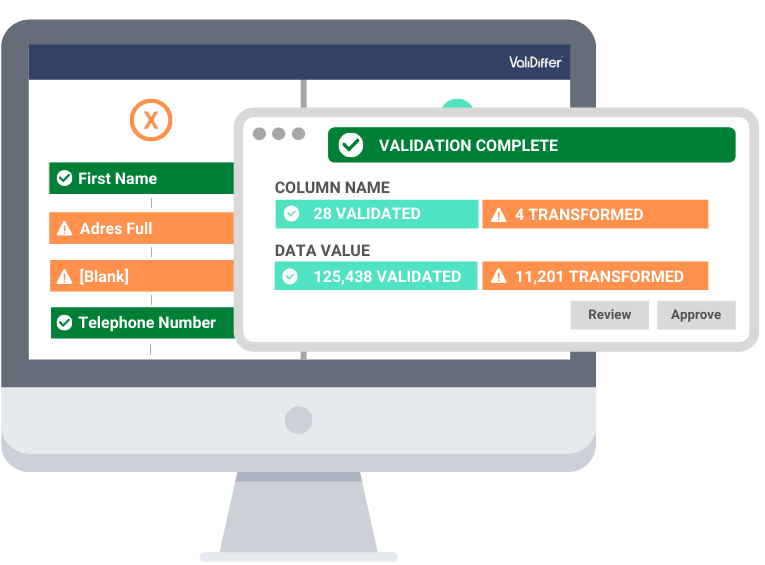 A.I. DRIVEN
ValiDiffer™ utilizes AI, neural networks, and machine learning as an aid to automatically learn, validate, map, fix, and transform as much of your data into your ideal onboarding state as possible.
---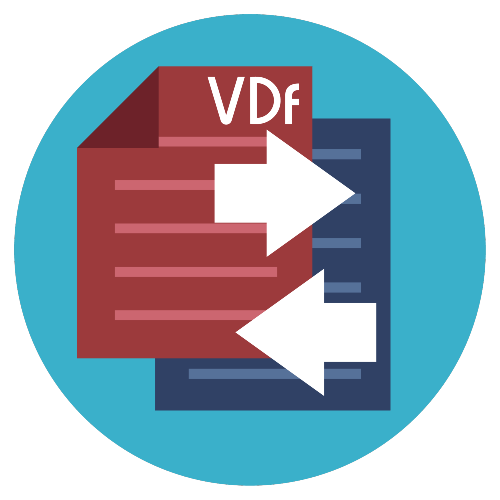 The Perfect Use Case
FOR OPTIMIZING DATA ONBOARDING & RECURRING FILE IMPORTS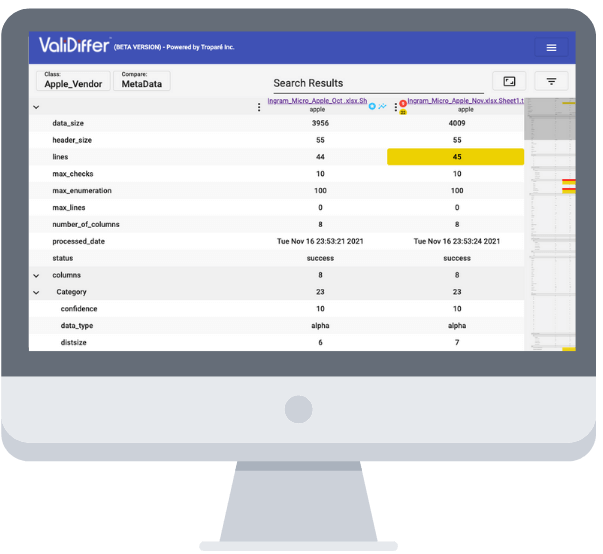 MetaData Comparison
This functionality compares and visualizes a complete metadata trending analysis of 30+ metrics for each field of information and its corresponding values (E.g., data_size, max_lines, confidence_score, distsize, data_type, specialty_data_type, etc.)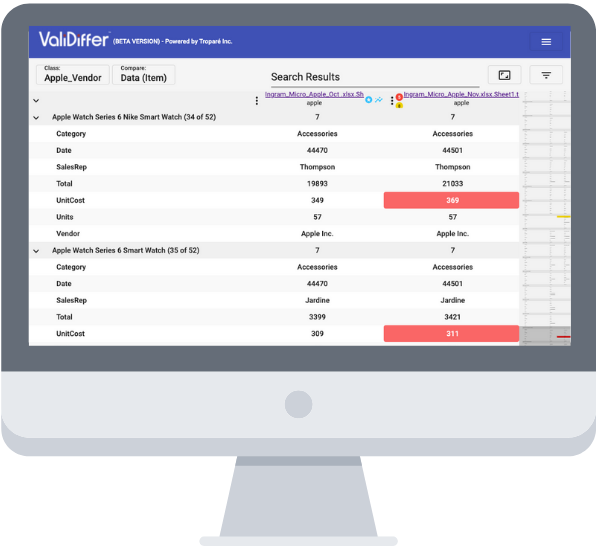 Data Comparison
This functionally enables you to select a 'Data Key Colum' for comparison after which the data gets split horizontally allowing for side-by-side comparisons of data values. This feature is great for price sheet, product, invoice, and similar side-by-side comparisons.
No Code
ValiDiffer is a no-code solution containing
a simple drag-and-drop interface.
A.I. Driven
ValiDiffer utilizes A.I., neural networks, and
machine learning to optimize every onboard.
End-to-end
ValiDiffer is an end-to-end solution; from
data onboard to file delivery.
Metadata Trending Analytics
Discover, track, and visualize
file analyses & validation reports.
Scalable Processing
ValiDiffer is capable of onboarding and
processing data files of nearly any size (TBs).
Customizable Thresholds
User defined criteria and thresholds
for custom file analyses.