Ready to Put Your Data to Full Use?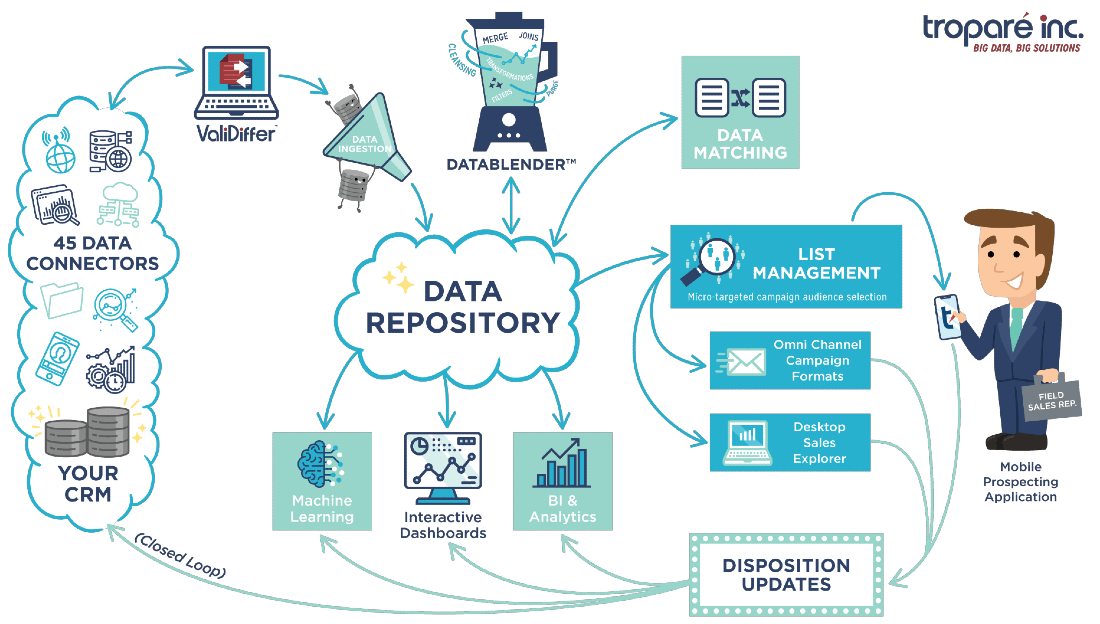 Troparé Studio™ (tStudio) is a workbench-like marketing studio consisting of eight (8) powerful closed-loop data solutions transforming data-driven marketing work cycles.
Simply ingest data from over forty-five (45) different sources, including all the major CRMs and (cloud-based) databases to be cleansed, transformed, standardized, and compiled, and start using tStudio's built-in solutions to not only help fuel new outreach and answer your business/campaign performance questions, but to truly start operating your data to its fullest potential.
SCHEDULE A DEMO
---
Troparé Studio Lite
Troparé Studio Lite (tStudio™) is an SMB specific SaaS version of Troparé's enterprise marketing data management studio (MDMS). This out-of-the-box data analytics studio requires no technical expertise to operate, empowering marketing and sales professionals to get hands-on with their data
Be among the first to experience this self-service data analytics studio geared specifically towards
small and medium-sized businesses – at no charge to you!
→ Join Beta