End-to-End Connectivity
Connect to the data you need to analyze, drive, and prosper your business performance, no matter its location. Troparé Data Ingestion offers quick and easy connections into more than forty-five (45) different data sources directly accessible to your organization.
Connect and ingest data from on premise and cloud-connected databases, applications, files, web-links, SFTP servers, spreadsheets, and more via ODBC and OLAP connectors, local uploads, or Troparé data APIs.
GET STARTED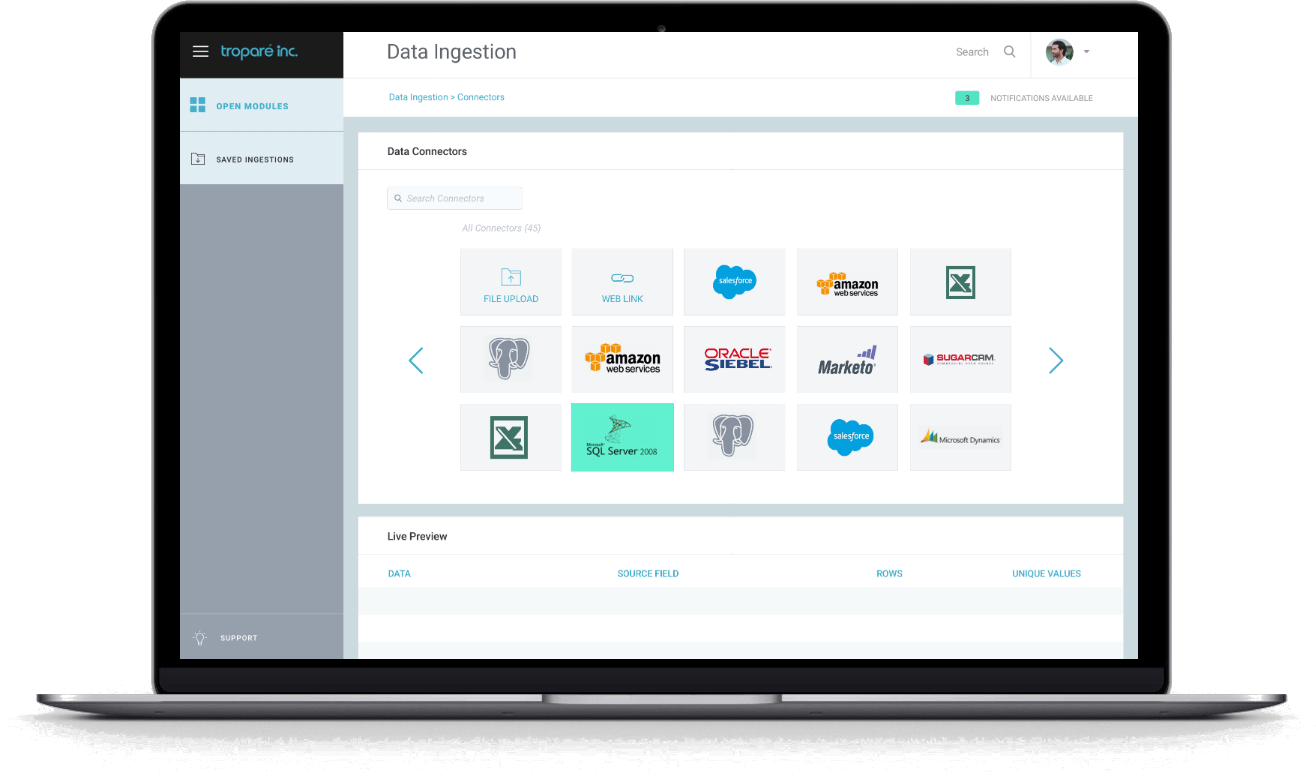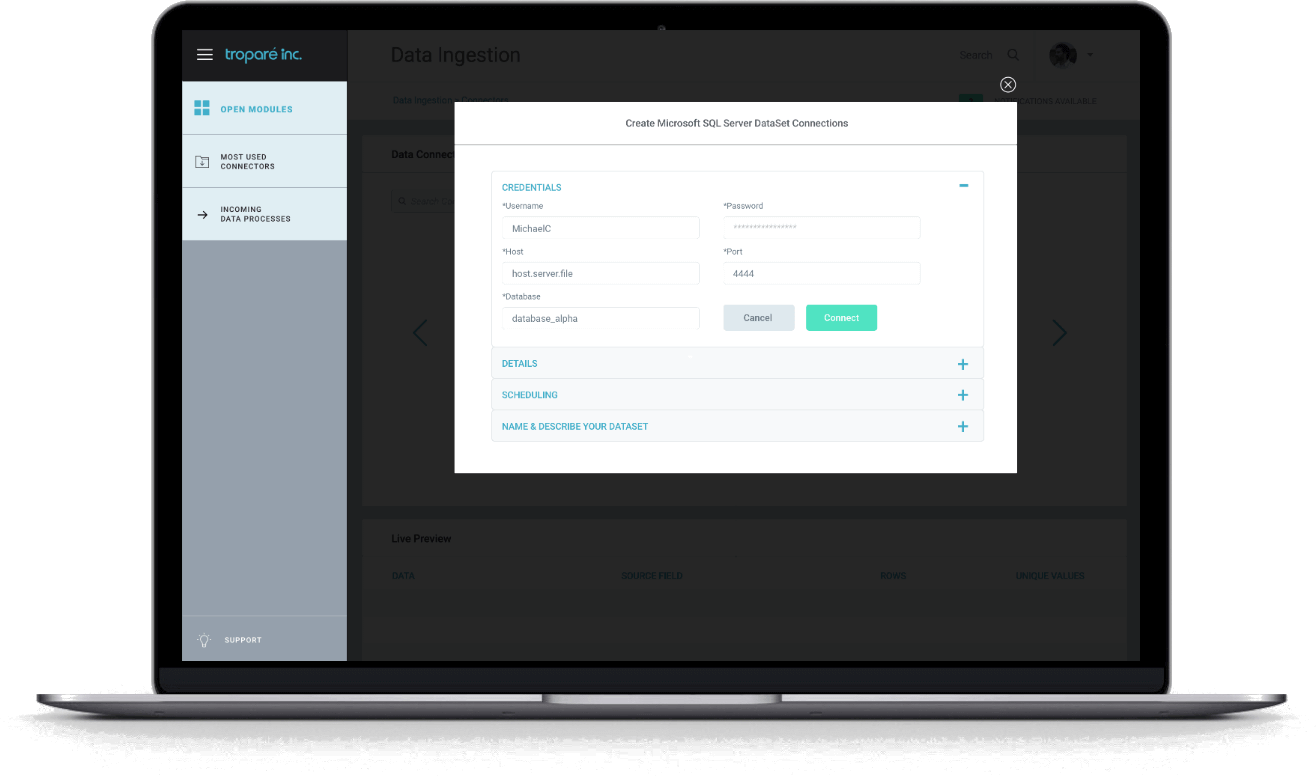 want to learn more?
Contact one of our Representatives Today
LET'S GO
What is a Data Connector?

A data connector forms the bridge that enables data to travel from one specific location/database to another. Troparé Ingestion takes care of procuring your data so you can spend more time utilizing it.

File Formats

Import data in a wide variety of sources such as CSV, TSV, XLS, XLSX, JSON, XML and delimited file types.

Cloud Applications

Troparé Ingestion provides direct self-service access into more than forty-five (45) different cloud applications. Easily retrieve the exact data you need, no matter the location.

DataBlender™ Integration

Any ingested data source is readily available for transformation within Troparé DataBlender.
© TROPARE INC. 2014-2022 ALL RIGHTS RESERVED.