High Performance Business Intelligence & Data Analytics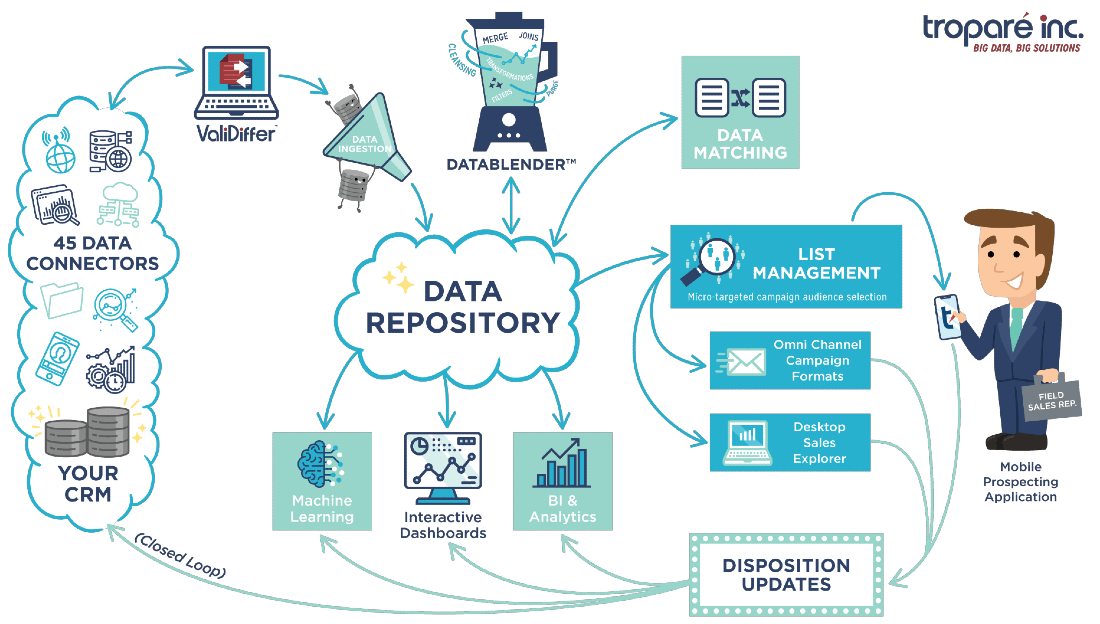 Data analytics and business intelligence tools are closely intertwined. Both tool sets – in their own ways – facilitate data collection, data analyses, and data insights for reporting and visualizations.
Differentiators between data analytics and BI tools can be found in the fact that data analytics tools typically have a heavier emphasis on data ingestion, data transformation, and predictive analytics (making it more difficult to operate and thus less accessible), where BI tools more so focus on visualizing and analyzing current data sets for better decision making.
Troparé Studio™, Troparé's self-service data management studio, uniquely combines data analytics and business intelligence capabilities in a single platform to fuel not just informed decision making but closed-loop data flows between marketing and sales as well.