Data Export Wizard
Easily export data from tStudio™, either manually or on an automatic schedule. By default data is exported as tab-separated values (TSV) files. Data export provides a convenient way to transfer marketing list/campaigns, value files, or any other data, out of tStudio™ either for backup, to manually execute on, or for importing into a different system.
Data can also be exported directly from tStudio™ into any of the major CRMs.
SCHEDULE DEMO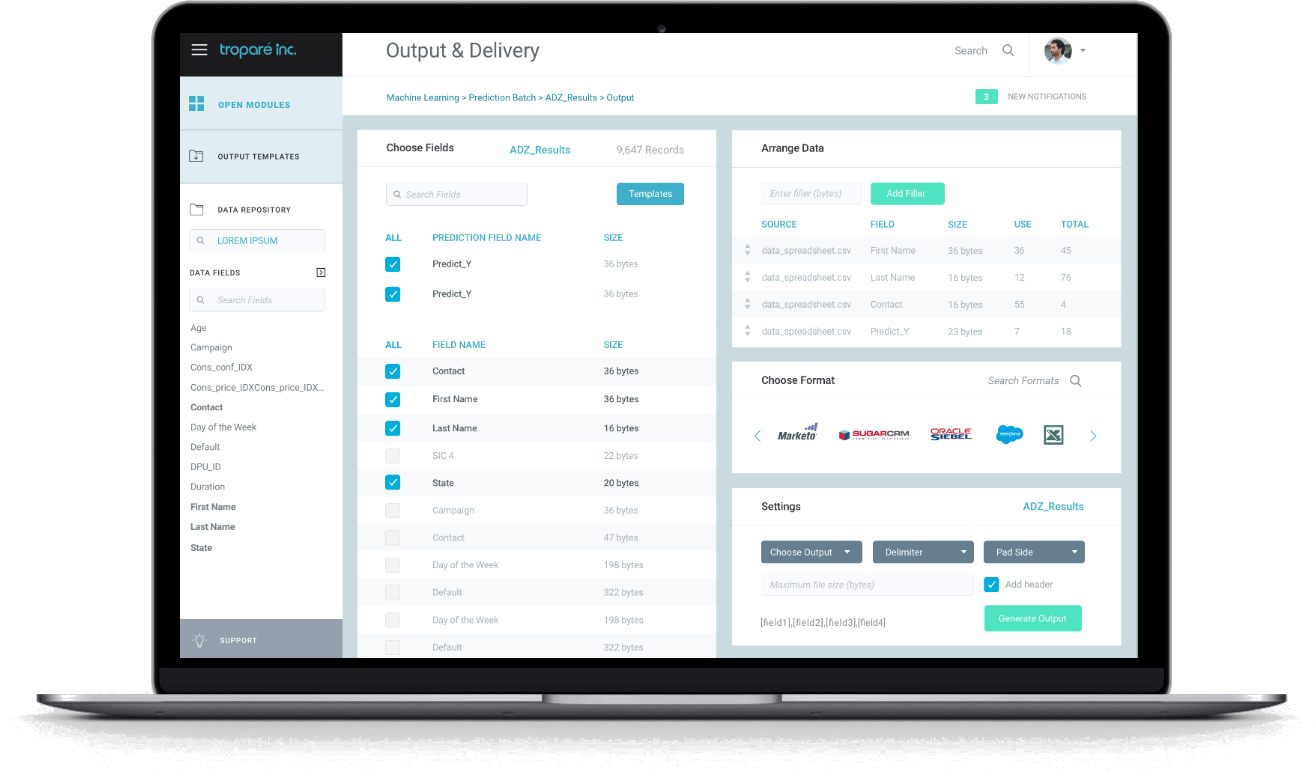 More information?
Contact one of our Representatives Today
LET'S GO
Manual Export

Simply walk through our step-by-step guide to select your file, output format, fields, and optional data settings to manually export a file at any time.

Automated Export

Schedule an automated data export flow of selected files, formats, and fields to pre-defined locations at set times.
© TROPARE INC. 2014-2022 ALL RIGHTS RESERVED.