Big Data and Business Analytics in Marketing and Sales Technologies
"The difficulty lies, not in the new ideas, but in escaping from the old ones." - John Maynard Keynes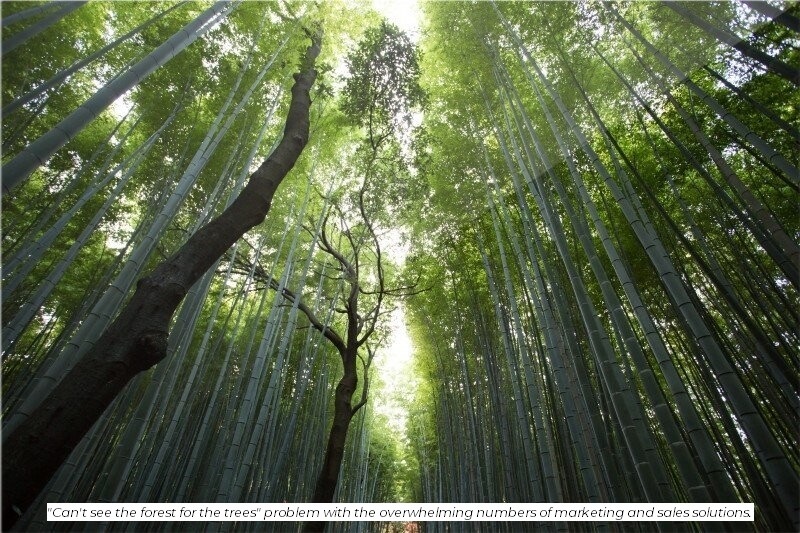 The current growth in big data and business analytics (BDBA) related to marketing and sales technologies is fascinating. The technology in this space is moving so quickly it's challenging for an individual to stay current on developments, technologies, companies and competition. There are opportunities in data integration and with the volume of stand-alone tools and data now available it's also challenging to optimize the workflow and results.
How fast is BDBA for marketing and sales growing?
The explosive growth in BDBA for sales and marketing technology is fueled by the demand for data, to drive more efficient business decisions and process in reaching customers and attaining company results.
The 2019 worldwide spend on BDBA solutions will reach $189 billion, growing to $274 billion by 2022.

Year over year, IDC reports that the spend on big data and business analytics in 2019 is 12% greater than it was in 2018.

BDBA-related Sales and Marketing technologies will stimulate a material portion of that spend.
The effect of BDBA on sales and marketing is supported by correspondingly big, overwhelming numbers and the enormity of choices available to marketing and sales professionals:
830 SalesTech vendors in 38 different categories

7,040 solutions identified in the 2019 Marketing Technology Landscape

2017-2019 growth in the marketing automation industry is $500M to $1.2B
Convergence of the technologies to enable closer teamwork between marketing and sales still seems elusive. Even with the evolution of marketing and sales tools, we see data like: "Only 35% of salespeople think marketing knows what they need." That's an abysmal threshold for teamwork across an organization: with or without a flood of new technology. If teamwork and organizational alignment on a prioritized common goal of securing revenue customers is a top priority, can 65% of businesses really be at a competitive disadvantage? Better performing teams will gain customers, share and revenue by streamlining and more efficiently aligning to convert prospects to customers and demand gen to revenue. Assuming that drive for improvement is happening, the rationale behind the 2022 $274B BDBA forecast is persuasive.