Crush Your Next Sale with Data-Driven Prospecting
Base Your Decisions on Facts, Not Assumptions
The Prospecting Journey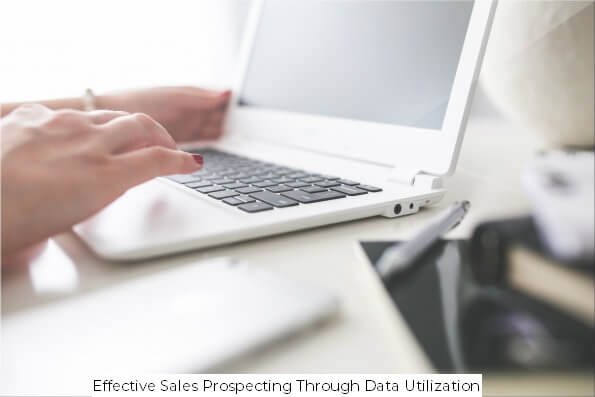 The sales prospecting process is what any B2C or B2B company will go through at the very beginning of their journey to find new customers. Sales representatives often spend numerous hours, sometimes days, preparing their approach, researching relevant information, and looking for the proper background information, contact details, etc. Sales prospecting is one of the most time-consuming stages in the sales cycle, and unfortunately often does not result in a reward.
Is there a more efficient way of prospecting sales? The answer lies within data. Having the right data and the proper tools to utilize this data, data-driven sales prospecting could very well be the answer you were looking for. Data-driven prospecting is about utilizing data to create a streamlined, efficient, and effective workflow by reducing wasted time chasing down bad leads, scrambling for information, and trying to keep one's CRM up-to-date – increasing overall conversion rates.
There are various tools which can help enhance sales prospecting success through the power of data.
Prospecting is Time-Sensitive
Sales and marketing have been trying to understand and figure out who, how, and when the best time to reach out and engage with a specific someone is since internet marketing began. In today's day and age, this process is easier than ever, given the proper data and tools to utilize it. Numbers per individual industry vary, but a clear upward trend of data utilization indicates data-driven workflows are booming.
The time-sensitivity factor of sales prospecting utilizes data to overcome two of its components, e.g. the preparation time it takes before engaging with a new prospect, and the determination of the proper time of this engagement. Due to today's easy and free accessibility to large quantities of data, in combination with the appropriate tools, this information can now be easily accessed and discovered, increasing the message engagement and reducing time spent preparing each interaction. In fact, there is such an abundance of data, that there is often more data than required. This has caused an equal upward trend of much needed data cleaning, standardization, enhancement, and more.
Start Building Trust
It's only natural that people are going to buy from companies they trust. When making your first contact with a potential prospect, you're most likely starting from scratch, so you need to build trust from the beginning. Again, utilize data to find out information about your connection before you ever contact them. Using personal information like recent press releases, aspects of their company blog, and news articles about the company are all ways to increase trust and engagement. Use a simple and engaging way to start a conversation. Remember, your goal isn't to sell from day one.